The BMW E30 323i was not exported to North America, so we yanks never got the L-jetronic fuel injected M20B23 inline-6. After 25 years of age, foreign-market cars can be legally imported into the US and this one has reportedly been through the rigorous California BAR certification process and has been 50-state legal for the past 10 years. Find this
1985 BMW 323i Baur Targa
for sale in Allentown, PA for $6,250.
Tip from David K.
The Baur Targa was a coachbuilt conversion from Karosserie Baur that created a convertible style top - but left some of the original roof structure and allows multiple open-top configurations. The 323i is powered by the M20B23 inline-6 that puts out 150 horsepower into a 5-speed manual gearbox.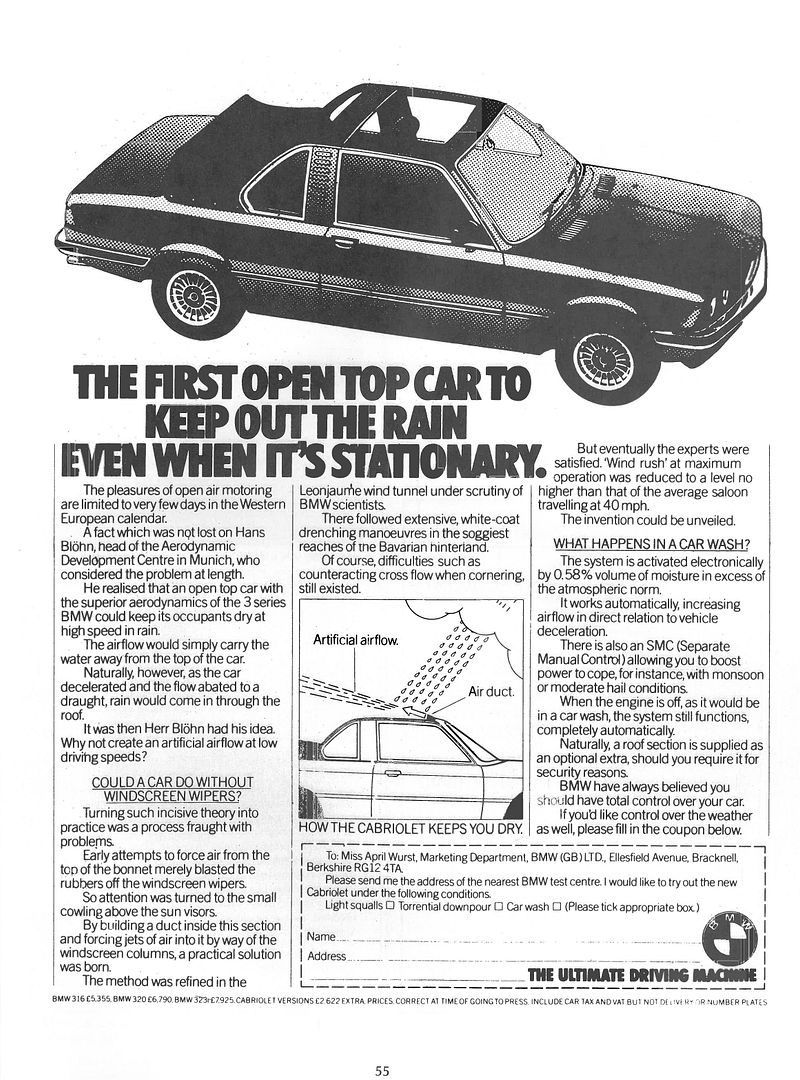 This vintage BMW advertisement scan from
baurspotting.blogspot.com
includes some details on how the Baur Targa top works and what it looks like open (on the earlier E21 3-Series), but we do wish the seller of this example included some better pics.
See a better grey market Targa import? email us here:
tips@dailyturismo.com